Dr Garima Ranade
'CREATING SMILES'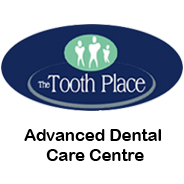 Dr Manish Ranade
'CREATING SMILES'
Teeth Replacement
1. Crowns and Bridges(Fixed Partial denture)
Ranging from porcelain fused to metal to zirconia to the latest Procera or Lava, all options are available at TheTooth Place.
2.Dentures(Removable Dentures)
Complete dentures, implant supported dentures or teeth retained over dentures are all excellent treatment modalities for patient who have lost all or nearly all of their teeth. For patients having a few teeth left in their mouth, a cast partial denture is an excellent option.
3.Implants Supported
For patients who have missing teeth, implants are the best treatment option to get back the million dollar smile.