Dr Garima Ranade
'CREATING SMILES'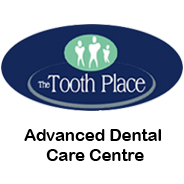 Dr Manish Ranade
'CREATING SMILES'
Compromised cases
1) VASANT PHADKE
Mr Phadke had lost all his teeth in the lower jaw. Due to his Parkinson's, lower removable denture was not suiting him at all and he was mostly eating without the denture. Though skeptical initially due to his 70+ age, his family motivated him for undergoing implant based fixed therapy as per our suggestion. After five implant placements and a fixed prosthesis on top in three months, he has improved overall health and confident to take his Parkinson's disease head on.
2) Pradeep Deshpande
Mr Deshpande came to us for a denture; after visiting three other doctors who had either refused treatment or had promised a highly compromised treatment outcome…reason being a very poor bone in both the upper and the lower arches.We not only gave him hope but restored his faith in good Dentistry Four implants in the mandible and only two implants in the maxilla due to very poor bone were placed.A Bar with Rhein 83 attachments on the implants was fabricated and a fabulously retentive denture fabricated.5 years since the treatment was done and a very satisfying result for us and the patient.
3) Radhika Bhide
Bad dentistry done earlier, near extraoral placement of ill fitting PFM crowns, inability to wear an RPD and partial edentulism, all of which had spoilt Mrs. Bhide's smile and her appearance badly. Added to it, the bisphosphonate therapy resulting in avascular necrosis of bone, was working against implant placement and their osseointegration.
But still, she kept the faith in us going, and then using her altered bone physiology to our advantage, we managed to get three successful osseointegrated implants. One edentulous area not amenable to implant therapy was treated with Rhein 83 attachment and the entire case topped up by metal free ceramic crowns on her front teeth, to restore the glow back on her face.
| | |
| --- | --- |
| Preoperative | Post op |
| | |