Dr Garima Ranade
'CREATING SMILES'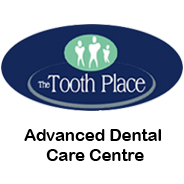 Dr Manish Ranade
'CREATING SMILES'
Life Changing
Since focusing my work on restorative and cosmetic dentistry I have improved, rehabilitated and in many instances completely changed many people's smiles.
For me the success of any restorative and cosmetic treatment that I do results in the creation of the desired affect for my patients from a physical and psychological aspect.
Over the years I have got to know many of my patients very well and they have shared their stories with me.
It gives me the greatest pleasure when someone walks into my surgery after completion of dental treatment, beaming from ear to ear. Their demeanour, the way they walk and talk usually has changed due to their new found confidence and improved inner well-being.
I know that this kind of dental treatment can improve people's lives; I have witnessed it first-hand.
I would like to share a few of my patient's stories.
Ishit Parikh





Frustrated after losing time and money over an unsuccessful orthodontic treatment for 7 years, Ishit had lost faith in dentistry and was sure he would never have well aligned teeth. But we gave him the much needed confidence and within two weeks of therapy, including four root canals followed by all ceramic crowns, we restored the smile back on his face making him confident to take on the world.

Alpana Jog





She was extremely conscious of her four proclined front teeth and further distressed with the proclination increasing with time. Due to poor bone health resulting from gum problems, braces or orthodontic treatment was ruled out. But using endodontics and cosmetic dentistry to her best advantage, we restored the smile back on her face within 10 days by endodontically treating four teeth, reinforcing them with a fiber post to improve their angulations followed by EMAX individual crowns. Case treated in 2009.

Tejashree





She came on a Friday evening requesting us to transform her personality, giving her a beautiful smile in exactly a week. We asked why? : For matrimonial reasons. That was a daunting task, but we took up the challenge and completed her case in only five days( two days prior) with four root canals, fiber posts and EMAX crowns (for upper teeth) and EMAX laminates on the lower teeth. Complete Magic, A Changed Person.

Apoorva





She was a typical case of big teeth and small jaw. And though herself motivated for orthodontic treatment, it was ruled out by her family.We concentrated on her area of concern, which were her six front teeth. Three EMAX laminates and EMAX crowns on two intentionally root canal treated teeth, sorted out the issue pretty well. There she is, a changed person.

Suchita





This young lady reached our clinic after procrastinating and waiting for the inevitable, thus creating an emergency .Most of the front teeth gone underneath a seemingly innocuous bridge, left us very few options.Immediate extraction followed by immediate loadi ng implants (three in number for five missing teeth ) were planned and executed.Final restoration after four months restored her smile and youth back .

Jayashree Bhagwat





This middle aged lady had lost most of her teeth and was extremely phobic and embarrassed to even open her mouth or smile in public. She made her choice clear that she wanted fixed teeth as she cannot wear a denture at her age and her daughter was barely out of school. A total of 12 implants were placed in both the jaws after bone reduction to correct the deep bite and a fully fixed prosthesis on top. There she was, confident, smiling and eating like never before in the last 10-15 years.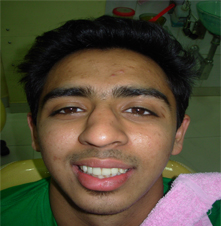 TEXT HERE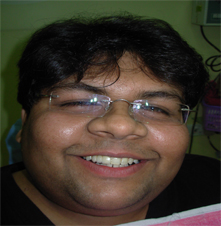 TEXT HERE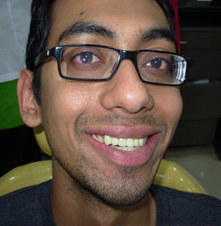 TEXT HERE.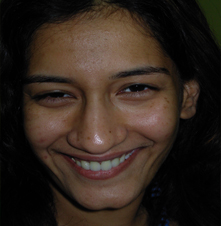 TEXT HERE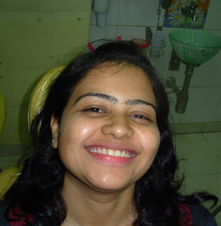 TEXT HERE.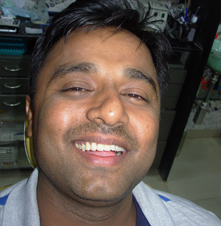 TEXT HERE