Dr Garima Ranade
'CREATING SMILES'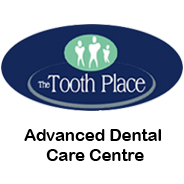 Dr Manish Ranade
'CREATING SMILES'
Dr. Manish Ranade
Graduated from the University of Mumbai(2000)
He went to do his masters in conservative dentistry(MDS), which comprises of Endodontics, Cosmetic dentistry and Restorative Dentistry.
He was a faculty member at his alma mater for two years. Currently, he is into full time private practice at The Tooth Place & a visiting consultant to a few elite clinics in Mumbai where he has treated a lot of celebrities and Bollywood stars.
He has been awarded the prestigious G.D. Shankwalkar trophy for the best research paper in 2002.
Conducts his own training workshops for Dentists all over India to train them into improving their Endodontic skills. An acclaimed speaker on endodontics, he is the opinion leader in Endodontics for Western India & a regular participant of International conferences.
Publications
The Deceptive Mandibular Premolars
The Elusive Middle Mesial Canals in Mandibular First Molars
Implant Supported OverDentures(ISODs)
Dr. Garima Ranade
A graduate of the Govt.dental college & hospital,Mumbai
A graduate of the Govt.dental college & hospital,Mumbai and a member of the prestigious International Congress of Oral Implantologists and the Fellow of the Indian Society of Oral Implantology.
She has worked in various public and private dental care centres enriching her clinical experience. She has undertaken professional training in advanced Implant surgery and Bone Grafting procedures and is using the FDA approved CE certified Osstem Dental Implant system in her private practice.
Regularly upgrading her clinical skills by participating in various advanced treatment workshops, she is currently pursuing her Fellowship to the ICOI and ISOI.